Muladhara - Root Chakra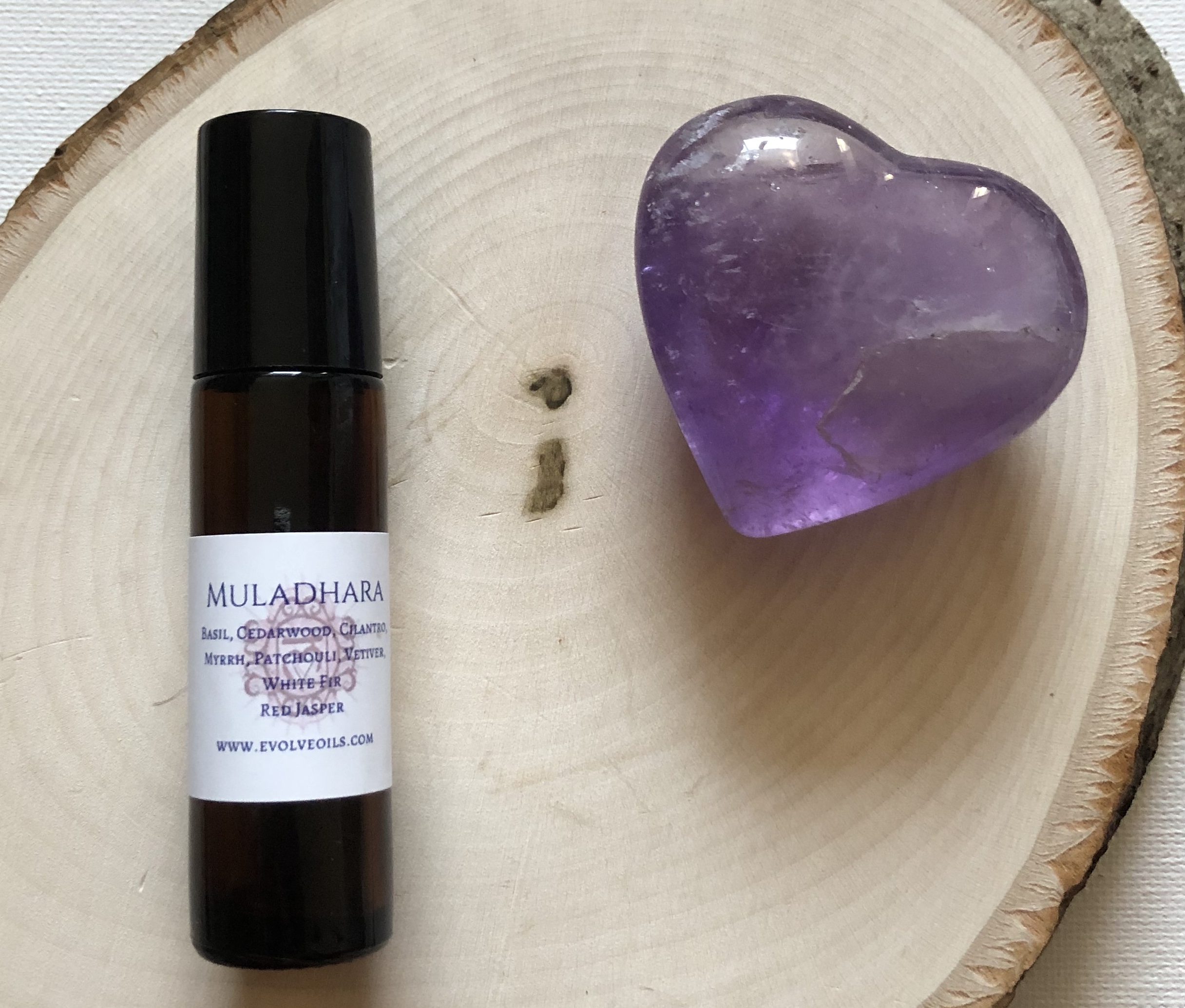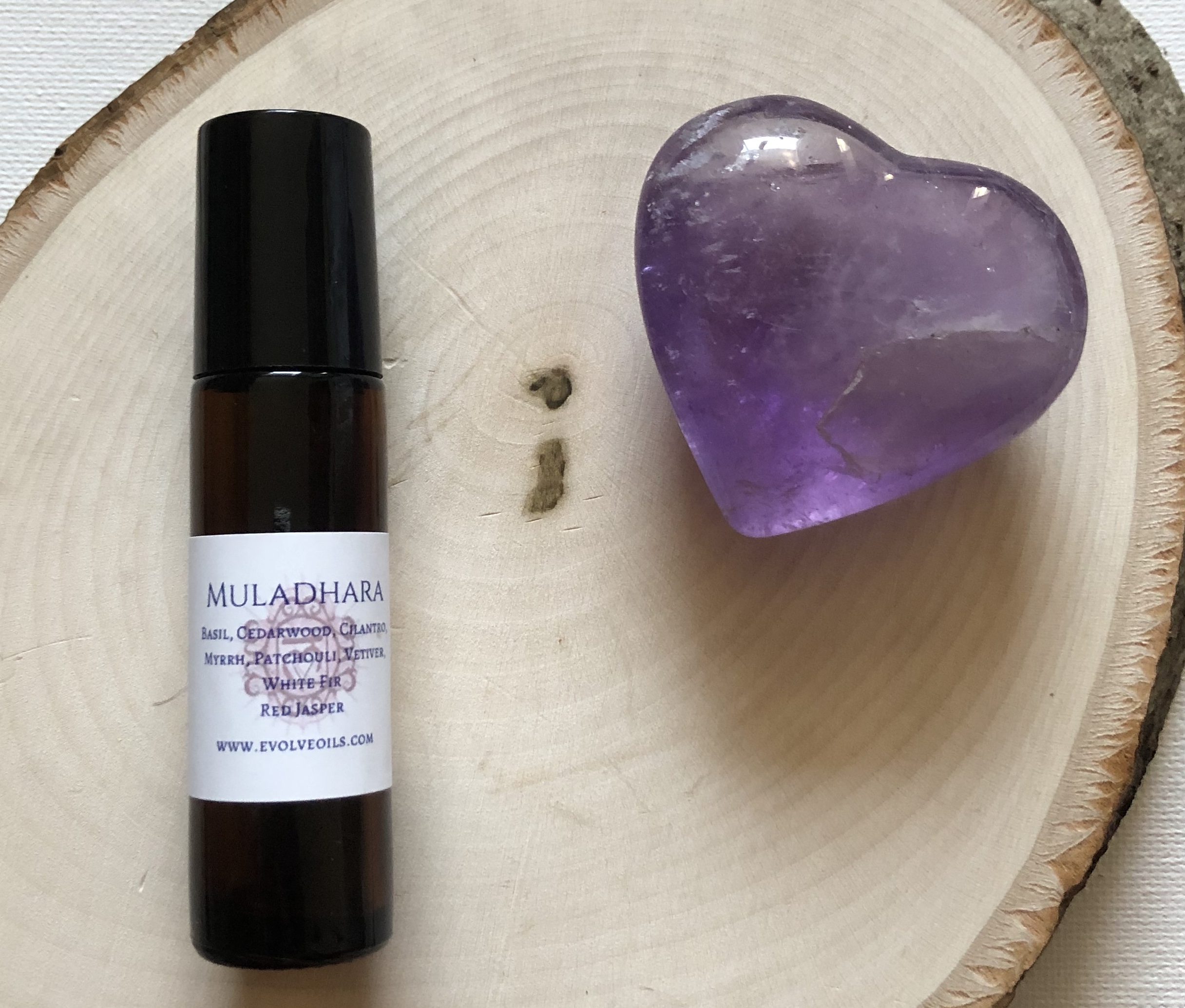 Muladhara - Root Chakra
Basil, Cedarwood, Cilantro, Myrrh, Patchouli, Vetiver, White Fir
Red Jasper
Root Chakra - the space where we ground. Where we grow roots. The positive aspect is stability, the negative aspect, fear. Ground in deeper with this blend. Place on your feet, wrists, back of your neck and/or all acupressure points for Root Chakra.
"I am a Divine Being of Light. I am protected, safe and secure."
Each bottle created with care and precision to align you with your energy centers, the Chakras. Each bottle is personally hand crafted by Dana Damara, Reiki Master and creator of 13 Moon Mystic. The oils used in each blend have been intuitively chosen and are organic and therapeutic grade only. Crystal rollerballs are used in every bottle and each blend has small crystals at the bottom to create a sense of connection with the Earth. She places the oils and the crystals under the Full Moon for optimal resonance. Each bottle is infused with Reiki energy and held in its highest form via ritual and intention before they are sent to you. Perfect for healing, charging or energizing your own personal ritual, or as a gift for others. Purchase each one separately or together as a set of 7. A full set of 7 comes with a Crystal Quartz and 20% off your first astrological reading with Dana Damara.
~ Handmade
~ Reiki Infused
~ Moon charged crystal roller balls
~ Therapeutic grade/organic oils
~ Volume: 10.5ml
~ Gift message available
Ready to ship in 1–2 business days